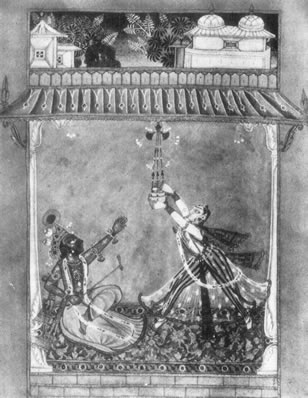 Radha extinguishing the Lamp
Basohli, Punjab Hills, c. 1690 Bharat Kala Bhawan, Benares

Krishna and a girl, most probably Radha. Krishna is inviting her to extinguish the lamp so that they may better enjoy the excitements of darkness.

The girl's wide-flung legs and rushing movements symbolizing the frantic nature of passionate desire.