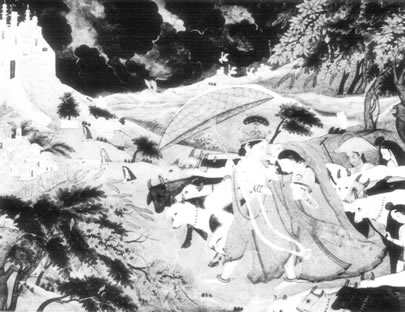 Radha and Krishna returning in the Rain
Nahan, Punjab Hills, c. 1820 State Museum, Lahore.

A scene from Radha and Krishna's idyllic life together. Caught by a gale of wind and rain, the lovers are hurrying to shelter, Krishna carrying a leaf umbrella while cows and cowherds bend before the storm. In the distance, small figures wearing hooded cloaks hasten towards the village.