Harper Lee and Truman Capote: A Literary Bond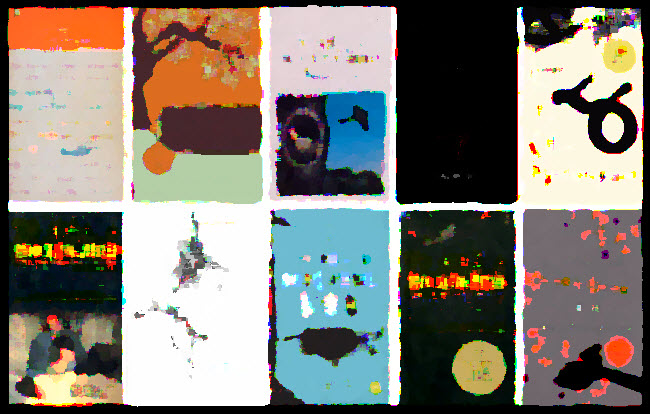 To Kill and Mocking Bird / In Cold Blood
Everyone has heard the saying, "it's a small world." So it is within the literary world as well. One of the most interesting examples of this is defined by the diametrically opposed personalities of a couple of literary giants that grew up next to each other in Monroeville, Alabama, a town known for little else. Nelle Harper Lee, known for her singular published novel To Kill a Mockingbird, grew up alongside the much more prolific writer, Truman Capote. During childhood, the two were neighbors and best of friends. While Capote was a sensitive an effeminate young boy, Lee was tomboyish and intimidating to many of the other children. Despite their differences, perhaps because of them, they developed a friendship that would last through their respective successes in writing.
Harper Lee was born in Monroeville, the youngest of several siblings. Truman Capote was born in New Orleans, but as a young child he was left behind by his parents and went to stay with his aunts and cousins who, as fate would have it, were next-door neighbors to Lee. They shared little in common with other kids their age. Capote would later touch on this in his writings, describing it as "an apartness." Despite having little in common with each other as well, they quickly became friends. Lee with her rough and tumble nature became a sort of protector to Capote, who was constantly picked on for his style of dress and mannerisms. One thing they did share as youngsters was a love of reading, and once Lee's father gave them a typewriter, they found that interest extended into writing as well. They soon began crafting original stories to pass the time.
Capote eventually moved away to live with his mother and her husband in New York City, but Monroeville would forever be a large influence in Truman's life and writing, and he would often return there in the summer. Wherever he was, though, he spent much of his time writing, even from a young age, stating, "I began writing really sort of seriously when I was about eleven. I say seriously in the sense that like other kids go home and practice the violin or the piano or whatever, I used to go home from school every day and I would write for about three hours." Ever the outcast, he dropped out of high school at seventeen years old. It wasn't long before he found a job at The New Yorker, and within a few years managed to get his writing into a variety of publications. It was his story Miriam that caught the eye of Bennett Cerf who promptly signed him to a contract with Random House, starting him on the path of a long literary career.
Harper Lee, meanwhile, was pursuing her own avenues towards her writing goals. She further developed an interest in writing in high school under the guidance of Gladys Watson Burkett, an English teacher that pushed her to read and write at a higher level. Taking a particular interest in British literature, she decided her goal was to become the "Jane Austen of south Alabama." After high school, she went on to Huntington College where she joined the literary honor society and dedicated most of her free time to her writing. She later transferred to the University of Alabama at Tuscaloosa. There she become a bit more social, even joining a sorority, but maintained a focus on her writing. She contributed frequently to the school newspaper and also the Rammer Jammer, a humor magazine of which she later became the editor. Encouraged by her father to follow in his footsteps, she enrolled in law school as an undergraduate, but dropped out after only a semester, telling her parents that her true calling was writing. In pursuit of that dream she moved to New York City in 1949 where she reunited with her old friend Truman, who was just starting to make serious waves in the literary world.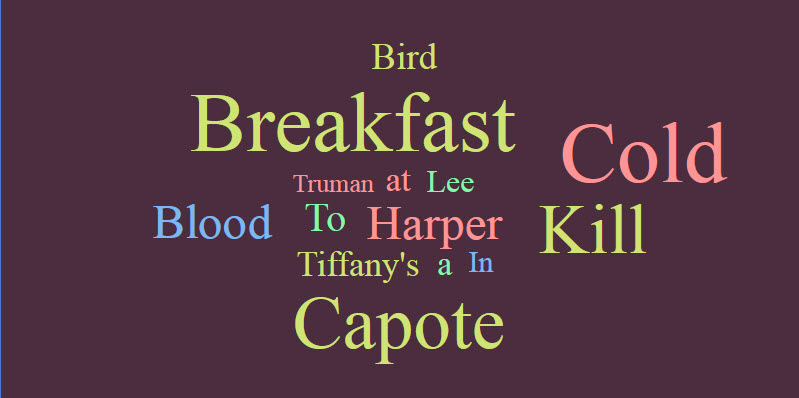 Truman Capote Was the More Prolific Write of the Pair, But Harper Lee's To Kill a Mocking Bird is Likely to Endure the Test of Time Better than Truman's Works
At twenty-three years old, Lee struggled in the big city. She spent the next eight years working for Eastern Airlines and British Overseas Air Corp. among other odd jobs while working on her manuscript. In that time she befriended Broadway composer and lyricist Michael Martin Brown and his wife Joy, which would prove to be one of the most important connections of her life. As a Christmas gift in 1956 she was presented with an incredibly gracious offer from the Browns, to write full time while they supported her. They were also instrumental in finding agent Maurice Crain, who managed to get publisher J.B. Lippincott interested in her novel. When she finally put a muddled manuscript in the hands of editor Tay Hohoff, there was still much work to be done. Lost amongst several drafts and overwhelmed by the rewriting process one particularly stressful night, Lee opted to toss her work out of the window into the snow. If she hadn't immediately called her editor, who convinced her to go down to gather up the pages, her classic work might have been lost in the cold night air to a bout a frustration. It would take two and a half years under Hohoff's guidance to reach the final product. Upon publication, To Kill a Mockingbird was an instant success and went on to win the Pulitzer Prize a year later.

Truman Capote Biography
Just as Harper Lee was putting the finishing touches on her one and only novel, Capote was working on a masterpiece of his own. What was initially only to be an article, he created a whole new genre, the non-fiction novel, with In Cold Blood. The book was a journalistic styled study concerning the murder of a Kansas family, the Clutters, and the impact of the event on their small farming community. For this project he enlisted the help of Lee in the investigation and interviews, who could more easily relate to the rural townspeople. Many of the people were won over by her easygoing attitude. She'd also accompany him several years later to the trial of the murderers, Richard Hickock and Perry Smith. When the work was done, Lee gave him all the notes she had accumulated over the course of their collaborative efforts. In Cold Blood was an instant best seller, skyrocketing Capote to the pinnacle of literary fame. His acknowledgement to Lee however, who was mentioned alongside his lover, was not taken well. She interpreted it as a lack of appreciation for all her hard work, and their friendship suffered as a result.
Another stream of bad blood may have arisen as a result of Capote's failure to publicly dismiss persistent rumors that he had played a large role, or even outright authored To Kill a Mockingbird. Over the years as Harper Lee receded into the privacy of her own world and declined to produce anything but a few sporadic articles that resembled nothing of the magic of her first novel, many people began to speculate that she may have in fact not written it herself. The rumors gained further traction when Capote's unique abilities to transcend styles and voices in his own writing were considered. Lee had indeed given her unfinished manuscript to Capote for review, and he had likely given her some editorial notes in return. But a letter from Capote to his Aunt in 1959 praising the book and her talent would seem to suggest that his involvement was minimal. Aside from that, when taking into account his narcissism and extreme jealously over her having won the Pulitzer, it seems unlikely that Capote would have been able to hold his tongue if he had actually played a bigger role.
It's strange to think how two fairly odd individuals, who would both come be household names in the literary world in their own right, could find themselves living next door to each other and rely on each other's friendship in a small town in rural Alabama. They maintained that friendship all the while maintaining their individuality, as well as completely different goals, lifestyles and personas. As Capote promoted himself, and reveled in his fame, throwing lavish parties and rubbing elbows with society's elite, Lee found herself recoiling from the limelight. Where he was driven by success, she was driven away from it. Harper Lee eventually returned to her roots, opting to live out the rest of her years in Monroeville, where she still currently resides. After Capote began work on a novel that would expose details of the lives of many of the high society people he associated with, social doors began to close for him and he tragically spent the remainder of his years abusing drugs and alcohol as he worked his way around the talk show circuit. Harper Lee told friends at the time of his death that she hadn't spoken to him in years. But just as Capote had modeled characters after Lee in his early work, so too did Lee immortalize him in her own writing with the character Dill. Their legacies have solidified in the world of literature, and their own story rivals that of any they might have written.